Final round-up of CTS's high achieving GCSE students
28/08/2019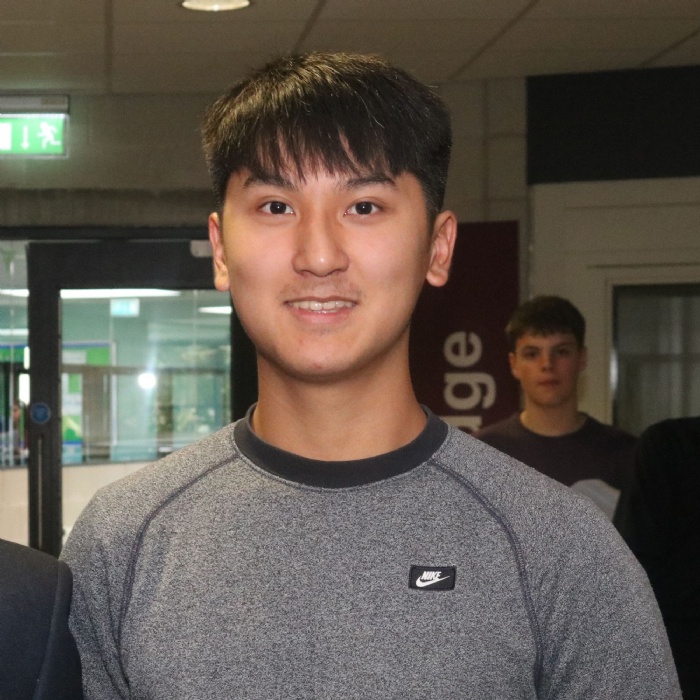 Here's the final round-up in our series celebrating the achievements of our GCSE students this year. This is what our final trio are planning next:
Bai Xu Chen achieved five grade 9s and five grade 8s.
He said: 'For most of my grade 8 subjects I was only a couple of marks off the 9 grading. I am most pleased with German because I was just three marks off a 9 and I was expecting to get a 7 so to get these results is really good.
I am going to study maths, further maths, physics and a fourth A Level, maybe computer science at Sixth Form. Eventually my aim is to get into Cambridge University and at the moment I want to go down the engineering route and am considering aerospace engineering.
I have been at Corby Technical School since Year 7. All the teachers have been great and helpful throughout my time here. I had to put the work in every single day and after school I would stay on every day until 6pm with a couple of other people to just revise. When I got home I would think about all the things that I had been taught during the day to consolidate my knowledge.
'It is really good that I could approach any of the teachers after school and they would be happy to help. It was never a hassle to ask for special help or extra work to improve my grades and I do have happy memories of my time at CTS.'
Dominika Raszpla was awarded three 9s, six 8s, a 7 and a 6.
She said: 'I was most pleased about my German because for me the exam went quite badly and I actually ended up getting an 8 which I didn't expect.
'I joined Corby Technical School at the end of Year 7 and I really enjoyed it, the teachers were really nice and helpful and they pushed me. I think it really helped me to get these results.
'Most days I would stay on after school until five or six. I revised practically every night so it was about doing consistent hard work. I would advise students to work hard because consistency is the key to this, mainly focusing in lessons and making the most of your time, asking the teacher for help if you need it and just concentrating.
'I enjoyed history and maths and I was really pleased to get 9s in those subjects which is why I have chosen them for A Level as well along with biology and eventually I am thinking of going to university to study something to do with law.'
Emily Horne is celebrating her four 8s, three 7s and two 6s.
She said: 'I was really happy with my results, especially biology as I got an 8 in that; and in computer science I was five marks off a 9!
'I did two hours of revision a night in Year 11 so that by the time exams came around I didn't have to worry as much. I stayed behind a lot after school and the teachers were really helpful. I would advise students to push themselves to work as hard as they can.
'I am going to do biology, chemistry and computer science at A Level. I am really interested in medicines and scientific research and development so I want to go to university to study pharmacology and medicine with a view to either become a pharmacist or pharmacological researcher.'