Pete Davies continues career with BWT
09/04/2019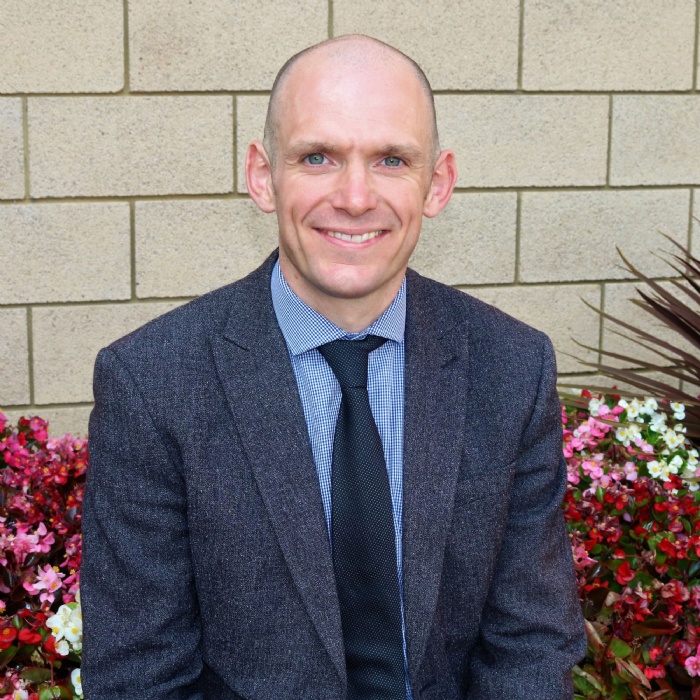 Pete Davies, a former Senior Assistant Principal at Brooke Weston Academy, is looking forward to continuing his career within the Trust as he joins Kettering Science Academy on promotion.
Mr Davies is taking up a role as Vice Principal where he will continue his specialism in data management. Pete has been at Brooke Weston Academy for almost three years and had previously worked alongside Principal Pete Kirkbride and other senior colleagues at an inner-city school in Leicester.
He is looking forward to the challenge of his new role, however, having worked at Kettering Science Academy for one day per week for the last year, he is already familiar with the school and his new colleagues.
He said: 'I'll be doing data and the KS4 performance overview at Kettering Science Academy as well as having line management responsibility in English and maths. I will miss the people I am leaving behind at BWA but the team at KSA has been fantastic, really welcoming and supportive. I am looking forward to working with the team to get a good Ofsted grading. We are on the brink now so I am looking forward to that challenge, to tip us over and get that recognition for all the work that has gone on.
'I will be working with Darren Gadsby, who is new to the VP team and I get on really well with Kirsty Farrar whose energy and passion is contagious. I am really looking forward to working with Tony Segalini who is doing a fantastic job. He leads from the front, is a very visible presence and clear about the direction he wants to go in.
'It has been a fantastic experience working in the Brooke Weston Trust and I have had opportunities to network with people at different schools. Secondary Executive Principal Anne Hill brings a huge amount of expertise from her vast knowledge of working in data, and she has shared a different perspective and way of looking at things. I have felt very supported and there has been a real knowledge base from people all across the Trust that I have been able to draw on.
'I feel very privileged to have come into the Trust and have learned a great deal. I have worked directly in two schools and the people are fantastic. I have worked within Trust teams as well and there is a real camaraderie and shared drive to improve. There are high expectations, which are important, and that support and desire to help and train each other to improve.
'I'd always wanted to work in an inner city school so I worked in Leicester for ten years for the experience of working with those challenges. Then I wanted to come over to Brooke Weston Academy to experience an outstanding school and to understand and learn the rationale behind the operation there. That was the best decision I have ever made because I learned so much, which will stand me in good stead for my new role.'