Students celebrated at BWT Sports Awards
05/09/2016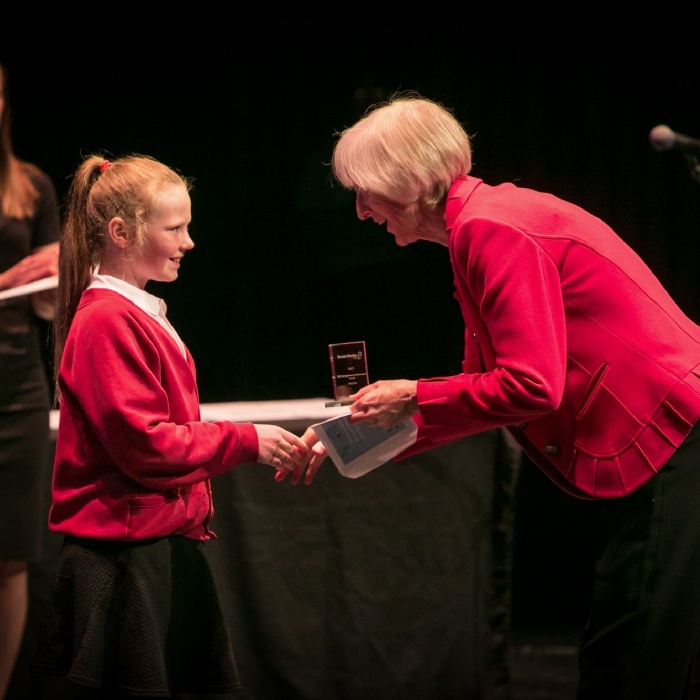 Talented students who are passionate about sport were celebrated at our first ever BWT Sports Awards.
Hundreds of students and parents attended the awards ceremony which were held at the Core Theatre in Corby on Friday. (May 6th)
Our young people from Key Stage 2 to Key Stage 4 were recognised for their commitment to sport with 18 individuals and teams picking up prizes.
They were presented with their prizes by special guests Chair of the Youth Sport Trust Baroness Sue Campbell and former BMX World Champion Mike Mullen.
BWT Director of Sport Kirstie Smith said: "It was a great evening and a real celebration of the sport that happens across our Trust of ten schools.
"As a Trust we recognise the importance of sport in young people's lives and what it does to enhance well being, build confidence and teach team skills."
During the evening all nominees were invited onto the stage and the audience were told about their sporting achievements.
Winners included Year 11 student from Thomas Clarkson Academy Charlotte Cameron who currently holds a world kickboxing title.
There were also messages of support and congratulation from the stars from the world of England Rugby and BMxer Mike Mullen demonstrated a trick with Executive Principal John Henrys.
The audience was also treated to two dance performances from students at Thomas Clarkson Academy and Corby Business Academy. Throughout the evening the trust's Sports Ambassadors assisted with duties, helping students and parents to their seats and providing support to the awards organisation team.
The winners were:
BWT Participation and Achievement Award
KS2: Caitlin Munro (Oakley Vale Primary)
KS3: Jo Clifford (Thomas Clarkson Academy)
KS4: Aston Buckby (Kettering Science Academy)
BWT Outstanding Contribution Award
KS2: Harley Chapman-Brown (Peckover Primary)
KS3: Louise Bilby (Corby Business Academy)
KS4: Oliver Pratt (Corby Business Academy)
BWT Sports Leader of the Year Award
KS2: Mekedis Abdullah (KSA Primary)
KS3: Isobel Moxley (Brooke Weston Academy)
KS4: Amber Lincoln (Brooke Weston Academy)
BWT Sportswoman of the Year Award
KS2: Grace Hyde (Gretton Primary)
KS3: Piper O'Neill (Thomas Clarkson Academy)
KS4: Charlotte Cameron (Thomas Clarkson Academy)
BWT Sportsman of the Year Award
KS2: Sanjay Ashwin (KSA Primary)
KS3: Jordan Lee Fowler (Corby Technical School)
KS4: Billy Revell (Kettering Science Academy)
BWT Team of the Year Award
KS2: Oakley Vale Primary Gymnastics Team
KS3: Brooke Weston Academy Year 7 Sports Hall Athletics Team