Trust teachers collaborate on maths strategies
27/02/2017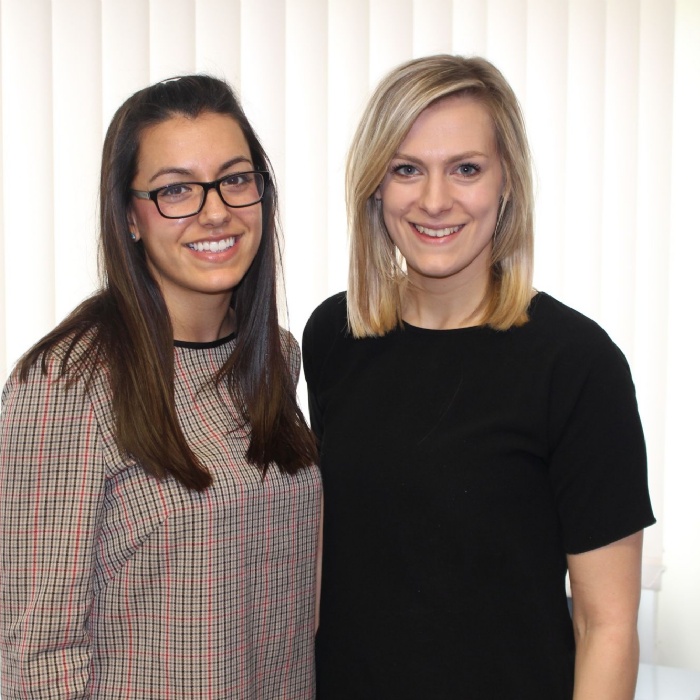 Teachers from Beanfield and Brooke Weston Academy have joined forces to offer master classes and extra maths tuition to Year 6 students preparing for their SATs.
Year 3 teacher Ms Charlotte Evans from Beanfield and Ms Roisin Fernando, head of KS3 at Brooke Weston Academy are developing the mathematical skills of the mid to high attainers by offering booster classes before and after school and extra lessons with Ms Fernando at Brooke Weston during Beanfield's Easter holiday.
Both teachers were identified by their respective Principals as 'leaders of the future' and they have enrolled on a national CPD course.
Ms Evans said 'I am really keen and enthusiastic about maths and sometimes I feel that the more attaining students get overlooked because they are already achieving a high level. It's really important that we stretch them to achieve their potential as well as the other students in the class.
'We have also been concentrating on the more able Year 2 maths students to help develop them for their KS 1 SATs. We have set up challenge days where the Year 6s have planned activities to target them at a greater depth and both year groups have really enjoyed this.'
From September Ms Fernando will be spending more time assisting in the development of primary school students across the Trust, a role that she is eager to start after the success of her work with Beanfield.
She said 'I am really enjoying working with the Year 6 students at Beanfield and feel like I am helping to make a difference to them. It's useful as I am experienced in teaching in ways that haven't been seen here and vice versa with ways that Ms Evans uses, helping us to share best practice. We work together and come up with better ways of teaching.
'I have discovered that working with students in primary school can help make the transition into secondary school easier as I can educate my department in what the students have been learning. They can often take a dip between primary and secondary because they have such a long break over the summer, so I plan to make revision packs so that they can continue their learning over the holidays.'
Beanfield's Principal Mr Leyton Smith said 'We have found that working together with Brooke Weston and Ms Fernando has been a huge success in the development of our students. Ms Evans's project this year was to raise the number of children working at a greater depth in maths in Year 6 and 2 by creating boosters and extra support, moving them on and extending them as much as possible. She has organised extra lessons with Ms Fernando, ensured that we start after school classes earlier in the year than we previously have and arranged boosters before and after school. For the first time we have a really structured approach to increasing students' progress. The work that both teachers are doing has had a dramatic impact across the school and highlights the excellent teaching and support we have when working together across the Trust.'