Trust schools celebrate World Book Day
03/02/2017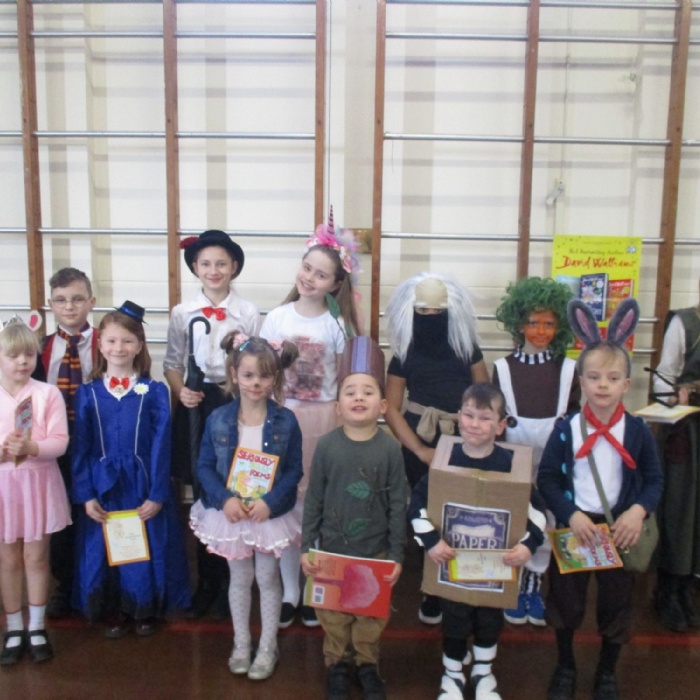 Schools from across the Trust are celebrating World Book Day by dressing up as their favourite characters and having lots of activities, competitions and fun.
Gretton Primary students are having a poetry themed assembly with prizes for the most creative costume. Students have also supplied selfies of themselves reading in an usual place for a wall display.
At Compass Primary Academy the classrooms are decorated and themed, ready for judging today. The students will also have a 'Drop Everything and Read' afternoon tomorrow to enjoy their favourite books.
At Oakley Vale everyone dressed up and had a special assembly with certificates for the best costume from each Year Group. The KS1 students are reading Julia Donaldson books while the older age phase are tackling Michael Morpurgo titles. Students also have tokens to spend at the book fair which is being held from now until Monday.
Peckover Primary was awash with students and staff dressed as book characters with a special assembly and lots of different activities in class. Festivities at Beanfield Primary School have been postponed until tomorrow as today is devoted to a Bake-Off day. However tomorrow will involve the customary dressing up and a book quiz.
Our Trust secondary schools are also getting into the World Book Day spirit ... At Brooke Weston Academy, as well as the fancy dress there is a themed photo competition where students have to guess which staff have been caught reading.
Students at Corby Technical School are taking part in a quiz and have a competition after half term. At Corby Business Academy and Kettering Science Academy there is a 'Share a Story' theme where teachers will read an excerpt from the same story in each lesson so that students hear the entire story by the end of the day. At KSA there's also a 'Where's Wally' search where students have to find five cut-outs of the character hidden around the school.
Thomas Clarkson Academy is taking a novel approach with only the teachers dressing up with students having to identify who is dressed as which characters from an impressive checklist of 37 literary heroes ranging from Bob the Builder through to Wolverine!