Meet the Trust Director of Sport
29/03/2017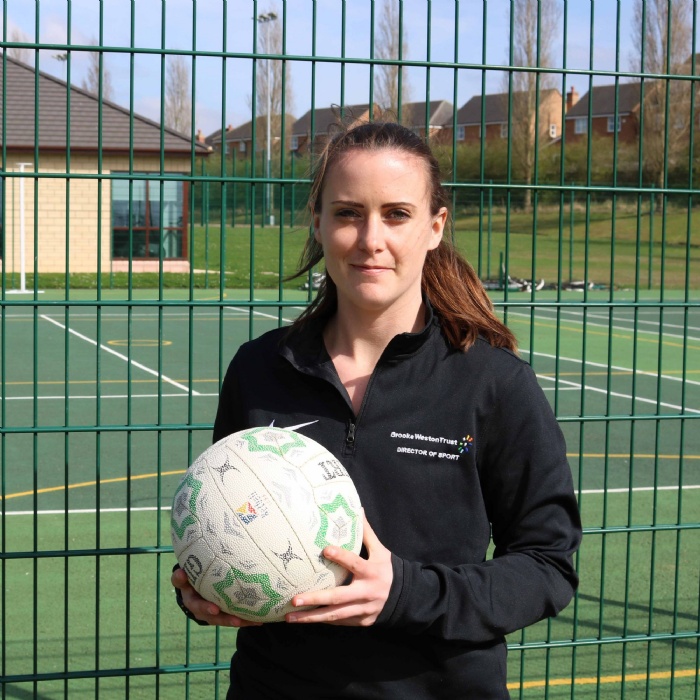 Kirstie Smith, the Trust's first Director of Sport, is so passionate about her subject that she hopes to drive up activity levels across our schools and implement a new strand specifically for elite athletes.
She was so inspired by her own PE teachers, who encouraged her to play football for Norwich Ladies and try out for the England squad, that she wants to bring that same level of support and enthusiasm to our students.
Kirstie combines her Trust role, which she started in September, with teaching PE at Thomas Clarkson Academy. She has already brought schools from across the Trust together for lots of primary and secondary competitions and has staged a Sports Awards night to celebrate the individual and team successes of hundreds of our students.
She said: 'My role is all about driving collaboration and improving standards of physical education. Sport is something I am passionate about, where I can have direct impact, make a difference and hopefully pass that passion on.
'I went to King Edward VII Sports College at King's Lynn and they helped me become a successful footballer. My PE teacher inspired me and I went to the University of Bedford to do my sports degree. Then I did my teacher training and a Master's degree. I want to make sure students are getting the best opportunities in sport like I had. Without my PE teachers going the extra mile I wouldn't have played for the teams I did.
'I gave myself the target of being Head of Department by the age of 30, but that opportunity wasn't available at my current school and, as I had already been proactive in setting up the primary programme in Wisbech, the role of Trust Director the next logical step. I am career driven and passionate about sports so those two factors meet in this role.
'The Trust Heads of PE have been fantastic and everyone sees sport as a tool for whole school improvement as well as raising standards within their own PE departments. It sometimes is quite difficult co-ordinating events with five or ten schools at a time but everyone see the value and impact of the Trust-wide collaboration.
'We have just changed the KS3 curriculum which, hopefully, will have a huge impact on participation. Getting our young people more active is a big priority. We are linking our work with health and wellbeing to get our schools physically active. Once that has happened the longer term aim is developing the excellent strand and having elite teams as well.
'I have an immense amount of pride in the role and it is a great opportunity to develop and share best practice in the subject that I love. When I go and visit other schools I see great ideas that I can use in my own lessons and so this role has developed my own teaching practice as well. The best part is getting out, meeting different people, driving collaboration between schools and seeing good sport across the Trust.'