Trust's new Senior Finance and HR manager 
15/06/2017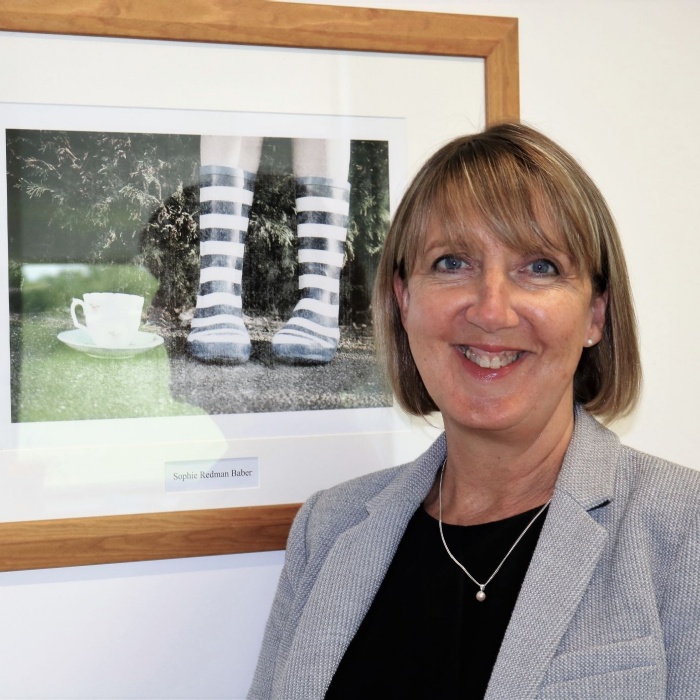 Congratulations to Mrs Chris Stewart who has recently taken up the role of Brooke Weston Trust's Senior Finance and HR Manager. As part of a Central Team restructure, Chris's newly-created role is to liaise with the school business managers and Principals across all ten schools, ensuring strong financial management and that they are all finance and HR compliant.
Mrs Stewart, as blue cluster business manager, has already built very close links with five schools over the past two years; however her role will now expand to include Corby Business Academy, Corby Technical School, Kettering Science Academy, Compass Primary Academy and Gretton Primary School. She is working quickly to establish a good support network to ensure that all schools have a single point of contact.
Chris has a solid background in finance, having worked in an accountancy practice before joining Brooke Weston Academy more than 16 years ago. She was instrumental in establishing and running Brooke Weston's @tain business, which brought in more than £1m worth of revenue and provided online IT courses to over 100 schools nationally.
She became School Business Manager at Brooke Weston Academy in 2008 with responsibility for the school finances as well as project managing the financial aspects of the Corby Business Academy build. She was promoted to cluster Business Manager in 2015 and her wide-ranging experience means that she is also a facilitator and co-author of a professional training course for School Business Managers, run by Inspiring Leaders and delivered across the East Midlands.
Chris said: 'My role has changed massively as I initially came to Brooke Weston Academy to cover a maternity leave for six months! Since then I have been lucky enough to have been involved in a wide range of projects, all of which have given me the skills, experience and confidence for this new and very exciting role within the Trust central team.
'My remit is to support the business managers and Principals to ensure that our schools achieve a balanced budget and are compliant in all matters finance and HR. I bring a good sound knowledge of accountancy and finance to the role, but my main strength is that I am a team player and passionate about empowering colleagues to do the best they can for our students.
'I will continue to work closely together with colleagues across the Trust central team, most notably Tim Laws, the Senior Operations Officer and Debbie Tysoe, the Trust's Financial Director. Our skills and working styles complement each other and we are playing to our strengths in our new roles.'