BWT Y7 and 8 Sports Day
26/06/2017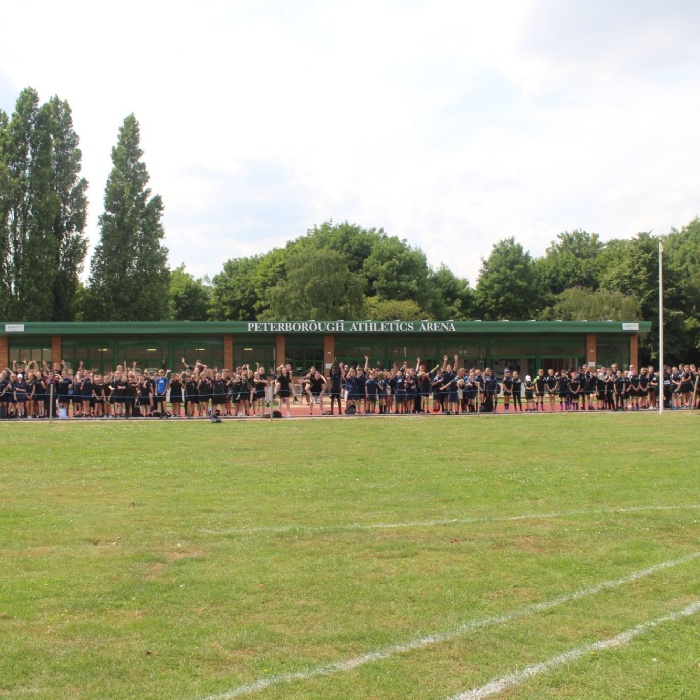 Year 7 and 8 students from across the Brooke Weston Trust have taken part in the Trust's first sports day at Peterborough Athletics Club.
Around 40 students from each of the five secondary schools enjoyed a day full of sports including javelin, discus and a variety of short and long distance races. At the end of the day the overall winning school was announced as Brooke Weston Academy.
The event is part of a series of elite Trust-wide sporting events aimed at increasing collaboration, participation and resilience. Trust Director of Sport, Kirstie Smith, said ' Despite the heat every pupil gave it their all for their school. It was lovely to see a variety of athletic talent on show with students eager to do their best. They not only did their school proud but they did the Trust proud as well.
We hope to make this an annual event. Every winner from this year will now become a record holder and they will be the ones to beat next year.
'A special thank you goes to the sports leaders who demonstrated excellent leadership, communication and organisation skills, and also to the staff, who manned the events. The help and input of both these groups ensured that the event ran smoothly.'