Trophy cabinet handover
07/03/2017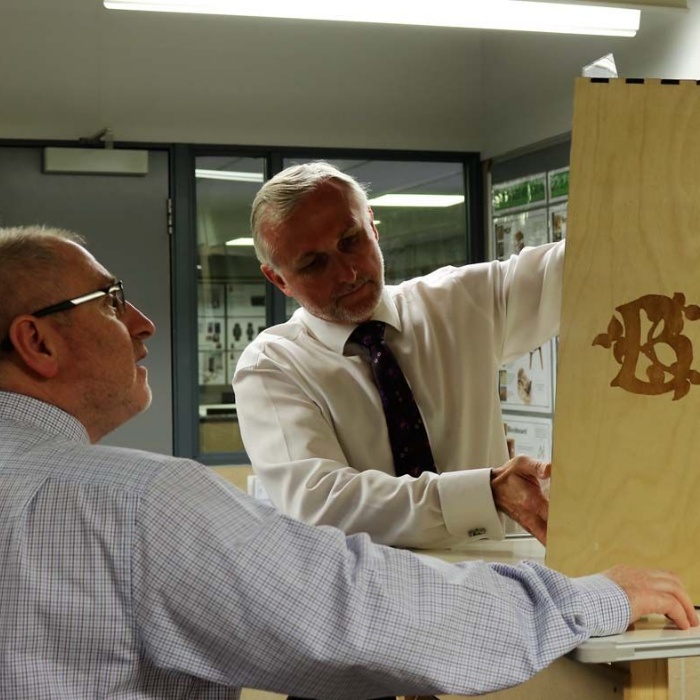 Thanks to Brooke Weston Academy's DT technician, Mr Darren Hooper, who has spent hours making a trophy cabinet for Beanfield Primary School. The finished product, made of fingerjointed plywood, features shelves and a sliding perspex screen.
Beanfield's logo has been laser etched onto the front and sides and the finished cabinet has been varnished, polished and will take pride of place in Beanfield's reception area. Its first trophy is the Attendance Trophy that Beanfield recently won for having the best attendance figures from across the Trust schools.
Brooke Weston's Head of Design Technology Mr Jonathan Browne handed the cabinet over to Beanfield's Principal Mr Leyton Smith as Mr Hoooper is currently on a school residential.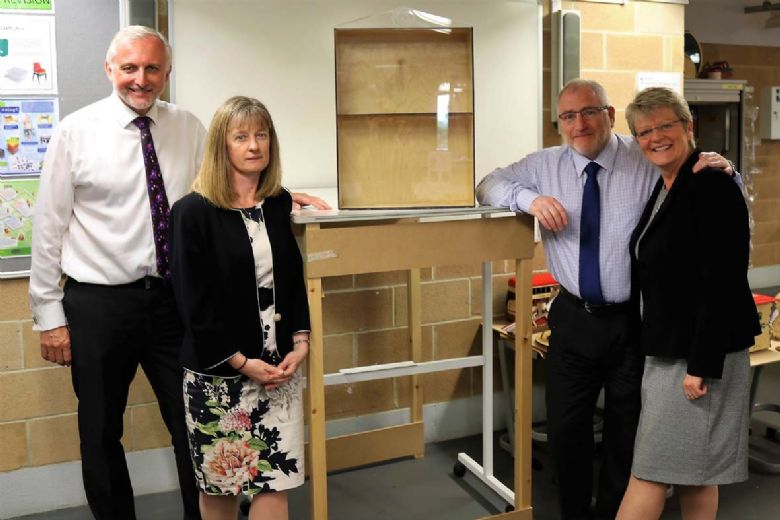 From left: Mr Jonathan Browne, Head of DT at Brooke Weston, Mrs Martine Boyd, Brooke Weston Trust's Education Welfare Officer, Mr Leyton Smith Principal of Beanfield Primary School and Miss Trish Stringer, BWT's Director of Education.