Becoming a Brooke Weston Trust Governor
Governors perform a very important role at Brooke Weston Trust and are a source of strength to our schools.
The role of a governor can be very rewarding – it allows great opportunities to; contribute and develop their personal and professional skills, to work as part of a team and network with other like minded people and to achieve the wider satisfaction that comes with the ability to shape and improve the future of young people.
If you are passionate about helping your local community and want to make a real and positive impact on education we would like to hear from you.
We are looking for people with:
A desire to contribute to local education and surrounding community
An interest in education for young people and passion to make a difference
A willingness to listen, to look at issues objectively and to make informed judgements
The ability to work as part of a team
Time to commit to a minimum of 4 full governors meetings per year and participate in subject link visits to the school
(in total approximately 20 hours per year).
Anyone who has an interest in education and relevant skills to fulfil the role of a governor can apply, and we warmly welcome volunteers from any background. Governors need not be experts in the field of education but need to have an interest in the particular school and in the welfare of our children and have the time and willingness to get involved.
What we can offer you:
a chance to develop professional skills in strategic management
training to develop an understanding of specific school management issues
true satisfaction of being a member of a team within the school, working together to make a difference to the lives of young people in your area.
Please see below links for further details on the role of the governor at Brooke Weston Trust. If you are interested in becoming a governor, please contact Monica Juan (monica.juan@brookewestontrust.org) for further information.
Apply to become a volunteer school appeals panel member
Are you interested in education and would like to get involved?
Do you have excellent listening skills?
Do you have an open and enquiring mind and the ability to make considered and balanced decisions?
Would you like to take part in an enjoyable and challenging role that really does contribute to the local community?
Would you like to become involved in an important, impartial service provided to parents and schools?
If you have answered yes to any of the above why not apply to become a Volunteer School Appeals Panel Member.
1. What will I be doing?
You will be sitting on independent admission appeal panels
Ensuring that parents feel they have had a fair and independent hearing, have been given every opportunity to put their case and have been taken seriously
2. What skills or experience do I need?
Good interpersonal and communication skills
Good literacy and listening skills
Able to remain firm and calm
Integrity
Fairness
Ability to work with other panel members
3. How much time do I need to give?
This can vary depending on the level of commitment you wish to give. While appeals are held throughout the year, the peak months are between May and July. The appeals are arranged so that they are heard for half a day or a full day depending on the amount of appeals received.
4. Where will the hearings be held?
Hearings will be held at a Corby venue.
5. Can anyone be a panel member?
Yes, unless you are a Brooke Weston Trust employee.
6. Do panel members receive training?
Yes, all panel members are trained before sitting on a panel and this is refreshed at least every two years.
7. Do panel members get paid?
Panel Members provide a very important volunteer service which is unpaid. However, Panel Members are entitled to expenses, such as travel when attending panel hearings and training.
More information about School Admission Appeals Panels and how to volunteer is available from:
Jane Harrison, Senior Clerk to the Admission Appeals Panel
Email: JHarrison@brookewestontrust.org
Or click on the below attachment 'Apply to become a volunteer school appeals panel member'.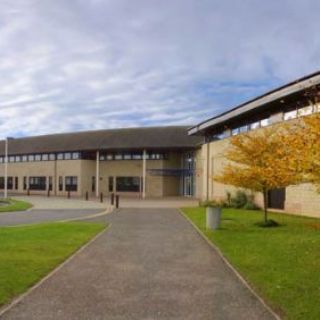 Become a BWT Governor
Brooke Weston Trust Coomb Road Great Oakley Corby Northamptonshire NN18 8LA
T 01536 397000