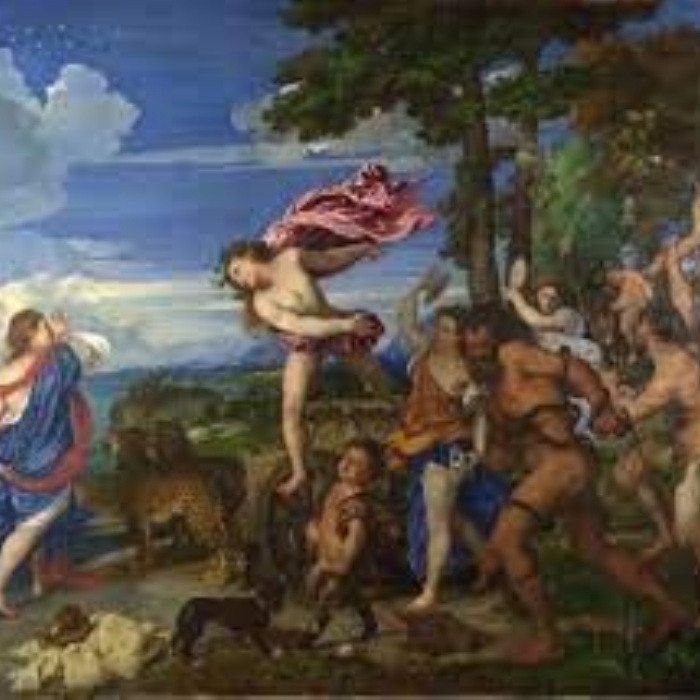 Using Artworks in the Classroom
Published 23/06/22, by Asha Nathwani
My name is Grainne Purkiss and I am Curriculum Lead at Oakley Vale Primary School. I have been working in education for over 25 years and prior to my "calling" I worked as a menswear fashion buyer for the long-dead Burton Group.
Once upon a time, and it really was a very long time ago, a very posh lady came to talk to my class about art. At the time I worked in one of the most deprived areas of Leicester (in fact one of the worst five in the country). The very posh lady proceeded to show, on an old slide projector, in the blacked-out music room the picture Titian's "Bacchus and Ariadne" and I held my breath awaiting the oncoming car crash because the very posh lady asked my children what they could "see".
"A monkey". They replied. And "why are they dancing?" she said. "They've been drinking vodka"
The very posh lady brought the children up to the screen and asked them to show how they thought the artist painted the picture, providing them with an artist's palette and paint brush (and beret!) and wham, those children were hooked. Hooked because none of their answers were deemed "wrong", hooked because – posh lady reasons - and hooked because they were given a chance to enjoy stillness and quiet, calm reflection.
Read More