Join Us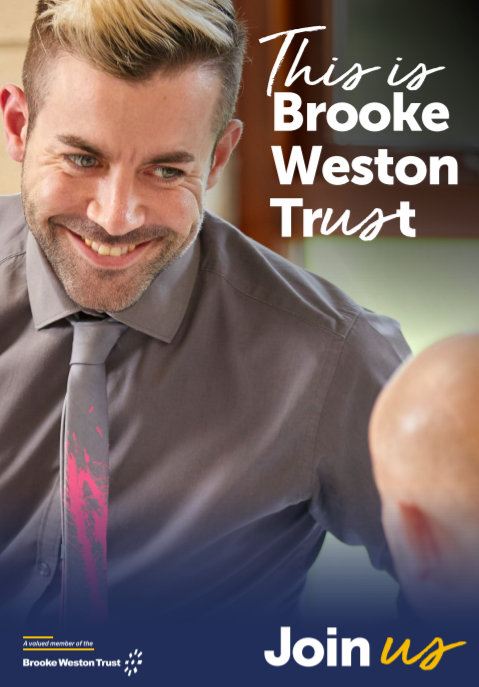 Why work with us at Brooke Weston Trust? We will grow your career in an educational setting where you can make a difference
We have 25 years experience of running successful schools that enhance young people's lives. Our mission is:
to transform educational performance in communities where we work through our long-term commitment to improve student achievement and remove barriers to learning while providing opportunities for personal development.
...and with our family of primary and secondary schools we really are making a difference to the students we care for.
---
We are looking to recruit ambitious, focused and professional colleagues who can help us in the next step of our improving journey. Will this be you?
As a Trust made up of a family of ten primary and secondary schools we employ nearly a thousand passionate people across a huge variety of mainstream and specialist teaching and support roles. Here are just a few of the reasons why our staff our proud to be part of the Brooke Weston Trust:
A strong moral purpose
We are committed to transforming lives of students in our care and we look for inspirational leaders, educators and colleagues who share our belief that every child should have the best start in life.
An improving trajectory
We have come a long way in terms of our growth and performance over the last 10 years, but there is much more exciting and challenging work to be done. Our exceptional teachers and support staff are on this journey to ensuring that we provide an inclusive and happy school environment for every student.
Excellent opportunities for career progression
We have schools in many varied settings, from traditional village primaries to modern urban academies, so our range of expertise and the opportunities we can offer is as wide as our geographical reach. The educational provision across our Trust is also expansive, including primary and secondary phases, SEND units, Outstanding and RI schools plus a Teaching School/Ambition Centre hub to name a few.
A collaborative and supportive workplace
Access to mentors, subject leaders and Principals, networking opportunities with other Trust colleagues, opportunities to be innovative and contribute to the strategic direction of BWT.
Modern facilities and equipment
BWT colleagues benefit from working in a modern classroom and working environment with access to specialist equipment in a range of teaching and support staff roles.
If you are interested in joining us please register your interest by quickly providing your details on this short form and a member of our team will be in contact with you.